This country page is supported by Japan Water Forum. Click on the links below to find out more about Japanese solutions, innovative technologies and knowledge resources in the fields of Green Infrastructure, Digital Transformation and Flood Protection.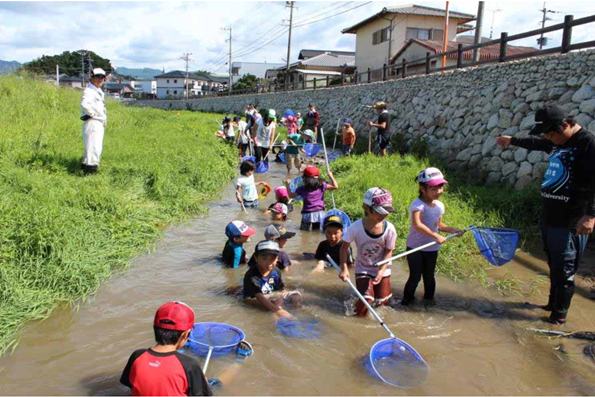 Japan is advocating for the adoption of green infrastructure (GI) initiatives to create a sustainable and appealing national landscape. The National Spatial Strategy of 2015 aims to incorporate the diverse functions of the natural environment into both the hard and soft aspects of infrastructure development and land use, with a focus on providing habitats and growth areas for living organisms, creating desirable landscapes, and mitigating temperature increases. One of the leading green infrastructure projects in Japan is river works, with about two-thirds of public works classified as GI reportedly being river-related.
Since the 1990s, Japan has been implementing the "Nature-oriented river program," which is based on similar principles to GI. These river projects strive to conserve and enhance ecosystems and landscapes by utilizing the functions of nature, reflecting the realization that river improvements made with concrete walls during the period of high economic growth have degraded both the landscape and ecosystem.
In Japan, traditional flood protection technology can also be utilized as part of GI. Japanese engineers have been sharing this technology with countries like Vietnam, Lao PDR, Nepal, and others. In Japan, structures constructed using indigenous knowledge and skills, such as wood, stone, forests, bamboo, and embankments, have been used for centuries to protect local communities from flooding and remain functional today.
Resources: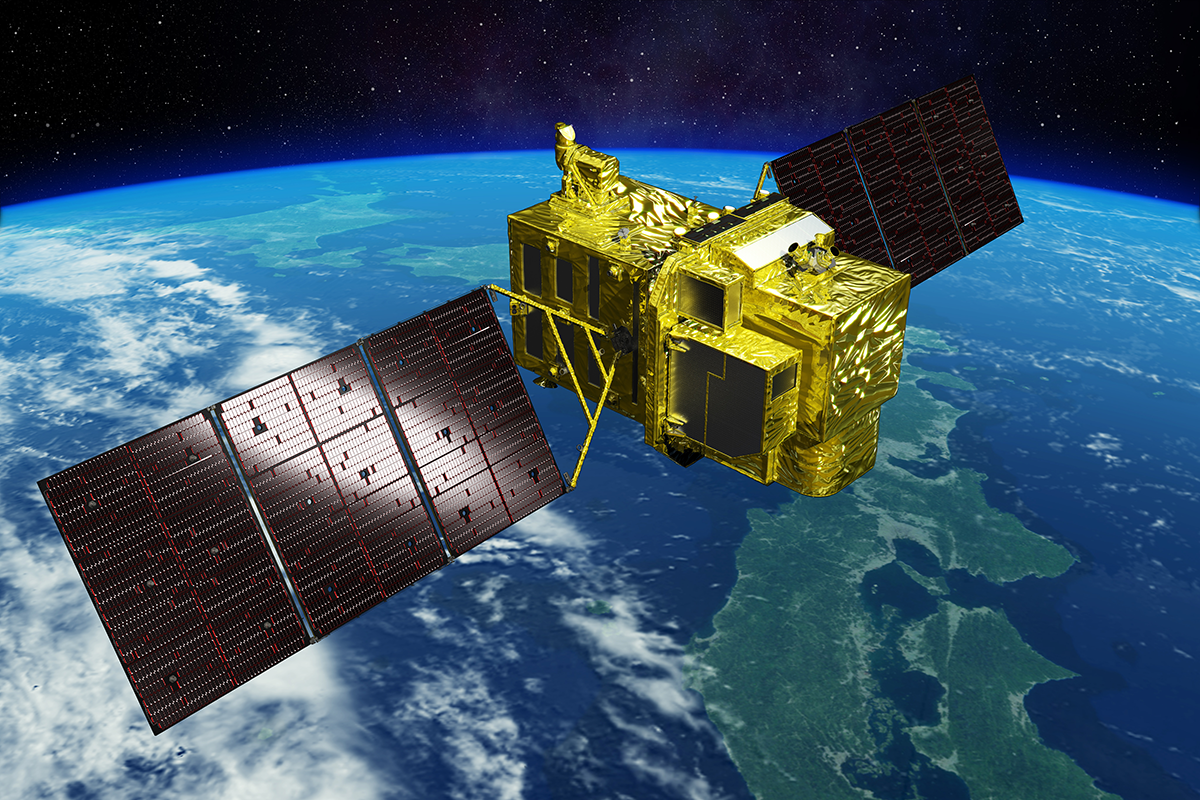 Japanese technology could contribute to developing quality and resilient water infrastructure, thanks to its advanced technology for constructing facilities and treating water. Japan's construction technology includes the use of cutting-edge materials and automated techniques to efficiently build large-scale water infrastructure. The use of automated construction techniques allows for faster and more precise construction, leading to reduced costs and increased efficiency.
In addition, Japan has developed highly effective water treatment technologies, such as membrane filtration, which is used to remove contaminants from water. Membrane technology is used in a variety of applications, from treating industrial wastewater to purifying drinking water. Improving access to safe and clean drinking water is crucial, and Japan's water treatment technology plays an important role in achieving this goal.
Resources: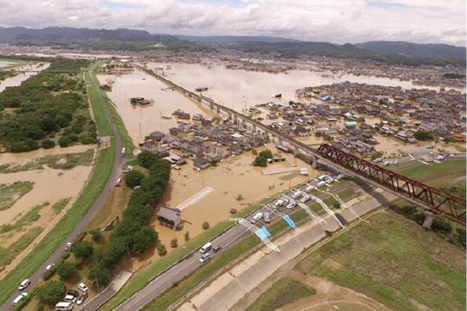 Japan has a long-standing history of dealing with floods due to its location, frequent typhoons, and heavy rainfall and developed a comprehensive approach of structural and nonstructural measures to mitigate the impact of flooding. Among the most well-known technologies are structural measures such as the construction of large-scale dams, weirs, and embankments. In addition, Japan has developed advanced drainage systems that include underground storage tanks, permeable pavement, and green infrastructure to manage urban flooding.
Moreover, Japan has been at the forefront of developing cutting-edge flood protection technologies in recent years, leveraging artificial intelligence (AI), satellite monitoring, and big data to improve flood prediction and response. These technologies have proven to be successful in Japan and have the potential to benefit other countries facing similar challenges.
Resources: